As the company being involved with logistics, we believe we have the public mission in our business activity. That is why we have been keep improving our service.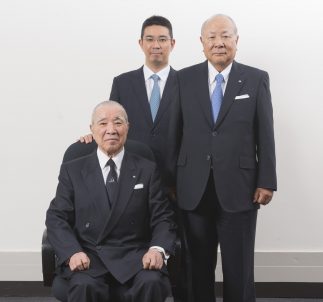 Logistics is one of indispensable element in the global business activity. Looking at the logistics activity, the port is playing extremely important role as any traded merchandise has to come and go through the port. Therefore the port is, so to speak, "public institution" supporting any industrial activities and people's day to day life.
As a total logistics company specializing the port operation in the public institution (Port of Nagoya), the contribution to the local society has been our management principle.
[Port Operation]
We are a leading company in the Port of Nagoya area with sufficient warehouse capacity and transportation capability. Keeping focus on how to improve physical operation, we continue to prioritize the safety and quality of physical handling more than anything.
[Ocean, Land, and Air]
Not only ocean shipment, we are also arranging domestics trucking and international air shipment. We have been handling air cargo at our own warehouse in Chubu Centrair International Airport since the Airport opened.
[International Network]
We are meeting customers' requirement for international door to door delivery through the established overseas network.
[Educating Employee]
In order to offer the qualified service to our customers, we are developing the employee education program.
We are always trying hard to be your total logistics partner.
We would appreciate very much if we were able to establish the business relationship with you for many years to come.
Jiro Takahashi, Chairman
Toshio Fujimori, Vice-Chairman
Hiroshi Takahashi, President